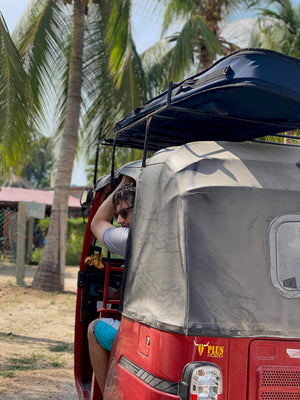 INTRODUCING THE DIRTBAG
NOT JUST A BOARDBAG
UNIVERSAL RACKING SYSTEM
BOMBPROOF PROTECTION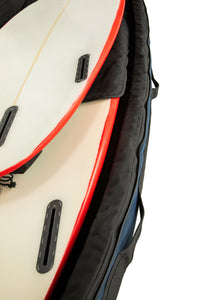 Bombproof Protection
The Dirtbag is the most padded surfboard travel bag on the
market, boasting 25mm high-density EVA foam protection around the rails, 20mm PE foam protection under the rocker and on top of the deck. Pack your surfboard bag with confidence, knowing you'll never have to use
bubble wrap again.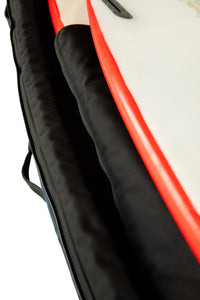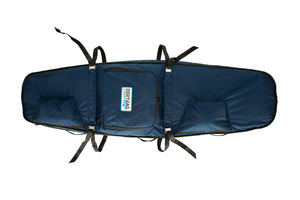 Universal Racking System (URS)
The DirtBag's patent-pending Universal Racking System
enables you to secure your surfboard travel bag to virtually any vehicle, with or without hard racks. The URS is designed to adapt our signature surfboard bags to rack-less vehicles. On vehicles with hard racks, the URS protects against accidental board damage caused by hard racks. With its built-in strapping mechanism, the URS provides travelers with everything they need to rack their board bag in any situation.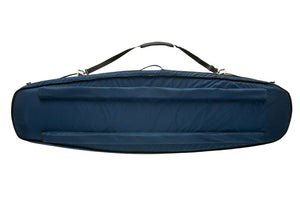 More Than Just a Surfboard Travel Bag
Our dedicated wetsuit, clothes, and accessories pockets allow you to travel with everything you need in our signature board bag. Travel light and save on airline baggage fees by packing everything you need into one bag.
Become a Part of Our Origin Story.
Be in the know.
Sign up below for the latest news, products, and deals.