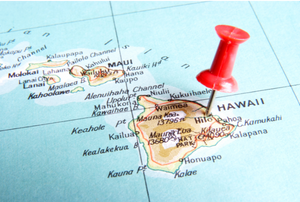 Five Things Every Traveling Surfer Needs to Know
The Essential Guide to Traveling With Surfboards
Every surfer dreams of traveling the world in search of distant, pristine waves. 
Picture this: you have your airline ticket, your boss approved time off from work, and you've arranged for someone to watch your dog/children/plants. The forecast promises perfect peelers.
With those boxes ticked, your number one priority is ensuring that when you finally roll up to your final destination, your equipment is every bit as ready as you are to hit that swell.
Nothing ruins a surf trip faster than boards smashed to smithereens in the cargo hold. (Well, being robbed at gunpoint or contracting dengue might, to name a few, but that's why surf trips are reserved for the adventurous.) 
That's why we developed this list of five essential tips for traveling with surfboards, hassle-free. 
However you arrive—be it by plane, boat, scooter, tuk tuk, the back of a banana delivery truck or on foot—be prepared so nothing stands between you and the waves.
To Rent or Not to Rent?

Surf-Friendly Airlines

Best Board Bags

Ding Repair to the Rescue

Coming Home
To Rent or Not to Rent?
Traveling light is said to be a virtue. Many surf trips have started with deliberations as to whether boards will be transported or rented at the final destination. Wouldn't it be easier to pick up a board there and leave it behind when you take off?
The short answer is NO. In general, the serious surfer should strongly consider traveling with their own quiver for the following reasons:
Uncertainty as to the quality of rental boards available

. You don't want to show up just when the swell arrives and be forced to choose between a yellowed 70's stick, a waterlogged clunker and a Frankensteined beater who's seen better days.

High cost of renting.

It may at first seem like a better deal to avoid special baggage fees, but board rental expenses can quickly add up—especially if your rental gets damaged and you have to eat the cost. Taking your own boards is often less expensive.

Stick to what you know.

If you get lucky and the best waves of your life line up, you want to know what's under your feet is reliable when you make that drop. Your performance will be enhanced with equipment that's familiar to you and tailored to your specifications.
Surf-Friendly Airlines
Now that you know you're traveling with boards, airline selection becomes part of the equation when booking your travel.
Prices for checking surfboard bags can vary dramatically. Some airlines will take a bag with up to two boards for free, while others charge $30-50 for sports equipment each way. Still others charge exorbitant fees north of $100, so make sure you check special bag fees before booking your tickets. DirtBag's handy chart will give you an idea of what prices to expect to and from popular surf locales.
Fees aside, the top issue on your mind is probably the safety of your boards in transit—and rightfully so.
We've all seen the Instagram posts from pro surfers whose precious boards were mercilessly destroyed en route. Who could forget Kanoa Igarashi's board bag, finally returned after a week lost with his boards in pieces? Or John John's notorious spar with JetBlue?
While some airlines are known for handling surfboards well (Alaska and Hawaiian, for example), tragedy could strike anywhere. The key is to be prepared.
Under U.S. Department of Transportation policies, airlines are responsible for damage to your bags. This applies to both domestic and international travel. However, you need receipts to successfully negotiate a settlement and get your money back if the worst case scenario occurs. Keep receipts on file for all your boards.
The key to not getting your equipment wrecked in the first place is investing in a travel surfboard bag that actually protects your boards. 
Best Board Bags
Most surfboard travel bags on the market offer around five to ten millimeters of protection. This is inadequate to protect against even the most minor of dings and dents.
To keep your boards safe, you need a bag that features at least 25 millimeters of padding. Only one bag meets that requirement: the DirtBag.
Beyond the basic standard of protection, functionality is something to consider. You want a board bag that's easy to carry, heavy duty yet lightweight, fits all of your gear, and can be transported on any vehicle. 
The DirtBag's proprietary Universal Racking System features integrated straps and soft racks so your boards can go seamlessly from jet to taxi to beach. 
Bubble wrap and noodles are a thing of the past. There's only one surf travel bag you need.
Ding Repair to the Rescue
The DirtBag will have your boards covered during travel, but out in the wild, you're at the mercy of the elements.
Dings and dents are a near-certainty on surf trips, especially if you're surfing crowded lineups, shallow reef breaks or in unfamiliar areas that may have submerged rocks.
Most dings can be easily repaired with simple materials that you should have on hand. Pack a tube of Solarez or Suncure and a few scraps of fine sandpaper with varied grants. In a pinch, Duct Tape works wonders to keep water out.
While you're assembling a surfboard first aid kit, don't forget to throw in some supplies for yourself. Butterfly bandages and hydrogen peroxide will heal minor reef cuts in no time. Even better, grab a lime wedge from the local bar to disinfect cuts and apply bandages back at your villa.
Coming Home
Chances are, your board will have a few dents and scrapes at the conclusion of your trip. In fact, that's a sign of a surf trip well-sent. 
If you have plenty of boards at home, consider leaving a board behind for the local kids. If you need the cash, you could sell it on a region-speicfic used surfboard facebook page. And if you really love the board, pack it into a padded surfboard travel bag and take it back home! 
---